Lights! Camera! Action! 
Student Chapters Showcase Filmmaking Skills 
AAPG Student chapters at universities and colleges all over the world – and they're filled with creative, energetic, iconic students who grew up on music videos and games, and know as much about social media as they do oil and gas plays.
And since they also know rocks, AAPG had an idea some years back to hold an AAPG Student Chapter YouTube video contest as a way of promoting the profession while also highlighting the activities of the specific schools and clubs.
The contest did something else, too – it was the catalyst that unleashed the creativity of geoscience students that many do not see.
In short, why not combine all that they want to become with all who they presently are? That was the thinking behind the AAPG YouTube Video Contest.
The rules? The videos could be no more than three minutes.
And that pretty much covered it.
With freedom like that, what student chapter wouldn't want to be part of the fun?
Sixteen schools participated in this year's contest, with all the videos shown and the winners announced at the Student Chapter Reception, which is held each year at the AAPG Annual Convention and Exhibition.
This year's winner: San Diego State University. Finishing second was the team from the University of Padjadjaran, Bandung, Indonesia, and the Colorado School of Mines took third place.
Taylor Carrasco, SDSU's team leader, said this contest is a great idea.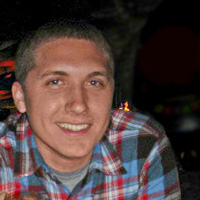 "The most anticipated part of the contest for us at San Diego State University is getting to see the videos produced by other Student chapters, learning new ways to get students excited to participate in the AAPG and implementing successful practices into our own chapter," he said. "It's a great way to share ideas with distant chapters that we would otherwise rarely be in contact with.
"Another thing we always hope for when making our video entries for the YouTube contest is the possibility that students outside the organization might see it and be interested enough to look up who we are and what we do and learn how joining the AAPG could lead them to incredible opportunities," he said.
"Thanks to the social media-based popular vote, Student chapters have that venue to share their passions for geology and energy exploration with others around the world."
AAPG's Mike Mlynek said Carrasco's response was right in line with what organizers intended when they started the contest a few years back: sharing the energy of these students and ginning up the excitement of the profession.
"We've been doing it a couple of years," he said, adding that the Student Chapter Committee wanted to honor what these students are doing below the AAPG radar.
"The videos allow them to show their chapters on YouTube," Mlynek added – and the videos, frankly, feature a professionalism that took him by surprise.
"The quality of the videos is better than anything we used to have on our old website," he said about what would be found at www.aapg.org a few years ago.
"I sit and watch all these videos and I think, hey, these kids are geology students. Are they amateur filmmakers in their spare time?" he said. I mean, what's going on here? And the videos are getting better each year."
As for this year's winning video, Mlynek was impressed by what he saw from SDSU and amused by what he heard, knowing that imitation is the sincerest form of flattery.
"I did notice they had used some of the public audio from a radio interview by Scott Tinker," he said.
"When I saw Scott in Houston at the annual convention, I asked him about it," he said.
And?
"He was fine," Mlynek said, laughing.
"San Diego State had a good run this year," he continued. "They made the finals of the IBA and won the YouTube Videos."
(And not that it's a make or break deal, but the winners for the YouTube contest receive $1,000 for the top video; $300 for second prize; and $100 for third.)
Also on the SDSU team was Kaitlin Wessel, who is featured in the three-minute video and who said there's another dynamic at work.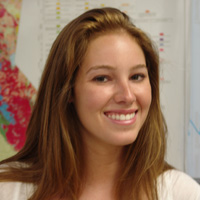 "The video is also a great way to get students noticed in the community," she said. "Adding student interviews or highlighting student success in the video will subsequently get students' faces and names out there for prospective employers to see."
SDSU's winning video was coincidentally shown as the lead-in video to the convention's opening session – before it had been announced as this year's winning effort – earning an enthusiastic round of applause from the audience.
The video itself is both understated and powerful, de-mystifying energy – "It's not a right," said a student in it, "it's a commodity" – while talking about how student groups, both at SDSU and elsewhere, are the lifeblood of the organization and the profession.
Couple that with gorgeous shots of San Diego beaches (and how tough was that?) and it's an impressive three-minute piece of filmmaking.
Winners are chosen by a combination of "Likes" received on YouTube and Facebook and from ratings by student chapter committees.
Wessel didn't want to get away without a special shout-out to someone on her team – Taylor Carrasco.
"He single-handedly put this video together with late nights collecting video clips, organizing interviews and editing," she said. "He has created the videos for SDSU the past two years and has done an incredible job … I don't know what we will do once he graduates!"
Ah, yes, graduation. The future.
The video addresses that. Scott Tinker says at the end, "We have to think about energy this century differently than we did last century."
Good to know some of the people in this video, some of these students, will be doing just that.
To see all 2014 Student Chapter YouTube Videos go to: www.youtube.com/user/aapgweb/playlists.
– Source: 2014 AAPG Article by Barry Friedman – http://www.aapg.org/publications/news/explorer/details/articleid/10159/student-chapters-showcase-filmmaking-skills