Building Your Career: The California Professional Geologist License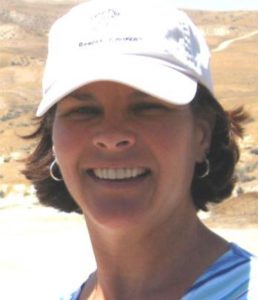 Laurie Racca, PG
Host: Rob Hawk
Wednesday, April 12, 2017
CSL  422 – 1 pm
Abstract
The California Board for Professional Engineers, Land Surveyors, and Geologists (BPELSG or the Board) is charged with safeguarding the life, health, property, and public welfare by regulating the practices of professional engineering, land surveying, geology, and geophysics. The BPELSG provides this public service by qualifying and licensing individuals, establishing regulations, enforcing laws and regulations, and providing information so that consumers can make informed decisions.
Get Your Certificate
The Board invites you to learn about certification as a Geologist-In-Training (GIT). The GIT is the first step toward licensure as a Professional Geologist. Learn about the laws and regulations that govern the practice of geology in California and why being licensed is important to your future success. Gain an understanding of important definitions in the Geologist and Geophysicist Act (Law), and how to get on the job experience in order to qualify for a geology license. Finding a job once you've got your degree can be a daunting prospect. Here's your chance to get the perspective of a licensed geologist on the entire career process (resume, interviews, job experience, licensure), and to learn how the GIT can give you credibility when applying for jobs in both private industry and with the State of California.
Bio
Laurie Racca, PG, is the Senior Registrar for Geology and Geophysics at BPELSG.  Her 25+ years of experience includes  working in private environmental and geotechnical consulting, providing regulatory agency oversight of large military and civilian environmental cleanups for the Department of Toxic Substances Control, and investigating fraud, waste and abuse as part of the Office of Enforcement at the State Water Resources Control Board.