Undergraduate Advising for Current Students
Student Checklist
Freshman (0 – 29 semester unit)
Attend New Student Orientation
Attend New Student Convocation
Take part in the Freshman Success Programs and/or the Honors Program
Visit the Academic Advising Center
Fulfill any remediation requirements based on your ELM/EPT scores.
Complete Major Courses: Geol 100 & 101 or Geol 104 & 101 or Ocean 100
Sophomore (30 – 59 semester units)
Complete General Education and Preparation for the Major courses.
Visit your major adviser to plan your upper division course schedule.
Enroll in Major Courses: Geol 200, Geol 205, Geol 221 in the Fall
Junior (60 – 89 semester units)
Transfer students attend New Student Orientation.
Take the REQUIRED Writing Placement Assessment.
Review your degree evaluation on the SDSU WebPortal to make sure you are on track to graduate on time.
Start investigating a research project and identify a research advisor if applicable
Enroll in Major Course: Geol 306 in the Fall
Senior (90 or more semester units)
Confirm your schedule with your major adviser.
Obtain a copy of your degree evaluation to make sure you will qualify for graduation.
File for graduation as early as possible.
Talk to your major adviser about job opportunities or graduate school.
Enroll in Major Course: Geol 508 in the Spring
Complete and Defend your Research Project – Geol 498 A&B if applicable
Undergraduate Advisor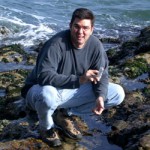 Dr. Stephen Schellenberg
saschellenberg@sdsu.edu
GMCS 235